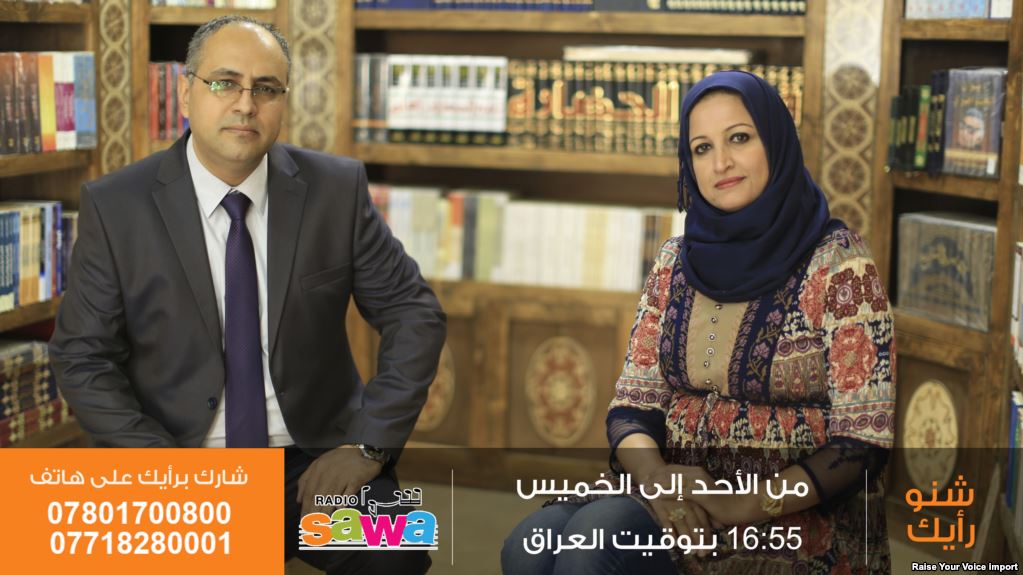 A widow of Iraqi security forces was able to get help in receiving her husband's pension after she called into a Radio Sawa's call-in show.
The show, What's Your Opinion, had an episode dedicated to widows of Iraqi security forces killed in the war against ISIS.
One of the callers was a widow who explained the difficulties of navigating the bureaucracy to get her benefits. She said that she and her children had been living in poverty since her husband was killed.
The guest on the show was a representative from the Ministry of Social Security, who offered to help the caller receive her husband's pension.